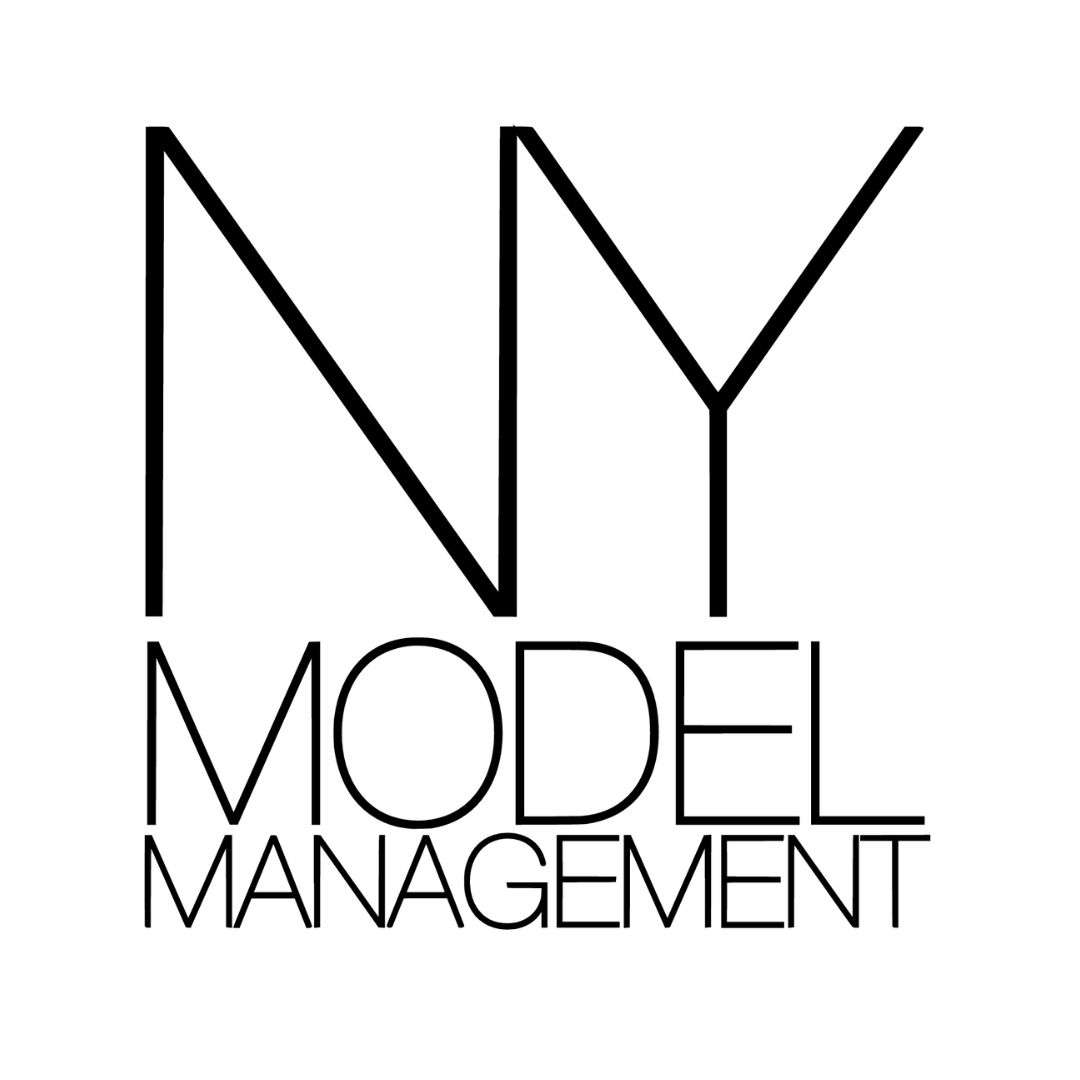 New York Model Management
"CMTC is hands down the best modeling convention out there. I make sure to go every year for the amazing talent they discover, the exceptional team that runs and organizes it, and also because it's always so much fun! I highly recommend it for any aspiring model or model agent."
"CMTC is one of the most organized events I've been to. From the moment I was invited, every detail of the event was in place. If there were any changes we were alerted right away. The first night I met Audra and her staff, I knew right away I was going to enjoy myself. The entire staff and volunteers at CMTC were very accommodating and treated all the VIPs professionally. The best part of CMTC is seeing the contestants and hopefully finding future Stars in the making. The contestants seemed to have a great time and I hope their experience was beneficial. There was a lot of information to learn and take in, that's why we as Talent Reps are there. To provide the best information and advice from our years in the bizness. And its a great way for us to find great talent. Looking forward to many events at CMTC"
Hear what Agents and Scouts have to say about CMTC
"CMTC provides the incredibly rare opportunity for aspiring talent to meet with the top international agents in the industry. To have that chance as you're entering the business is so valuable and opens doors that otherwise might never be made available. The event is brilliantly organized and executed and Audra and her lovely staff were all so professional and accommodating. Thank you Audra for having Plutino Models at your event!!"
Allison Macgillivray
Plutino Models
"CMTC is a great place for prospective models to connect with agents from all over the world - the event is well-run, well-organized, and provides both opportunities for prospective talent to showcase their skills and abilities in front of industry professionals, as well as attend educational and informative panels to learn more about the industry."
Meredith Kalisch
State
"I'm a model agent at One Management in NY. CMTC is such a great event. It's a great opportunity for agents to meet some incredible up and coming talent, and also for talent to meet agents from all over the globe and gain some valuable experience. It's run seamlessly and was an extremely beneficial event to be a part of."
Ariana Cullen
One Management
"I have lost count of how many times I have been at CMTC! There are so many agents from all over the world and we all get to reunite there every year, and meet the beautiful models that attend. It's the best way for a new model to meet us all at once, face to face."
Greg Hewitt
LeDrew Models
"Our agency is located in Tokyo, Japan. It was great experience for us! Not only finding new gems, but making new connections with other agencies! CMTC staff are professional and helpful so that I felt all of the events went smooth. We would like to come back again. Thank you!"
Tomoe Yasumoto
Cinq Deux Un
"Bonjour , I went to the CMTC as executive director of the model agency New Madison in Paris. I had a really great time for 4 days. It's a good opportunity to meet people of the industry and to share our experience of the fashion business. The CMTC is well organized ! It's an important moment for the girls and boys who wants to become model.I met some promising talent ! Thank you CMTC and Audra :)"
Christel Vatasso
New Madison
"CMTC is a wonderful place to meet talent scouts and agents from all over the world that have been carefully selected by CMTC to give participants the best expose possible to maximize their possibilities of being discovered and signed. As a casting director that has attended this event for multiple years, I am always pleasantly surprised at the level of quality of the talent and agents. This is no doubt one of the best talent conventions in all of North America"
Jorge Morales
New York Casting Director
"A rare opportunity to meet the most reputable agents from all over the world. Absolutely the right room to be in if you want to work in the industry."
Tyg Davison
Citizen Agency
"I attended the CMTC event for the first time this May. I attend a number of events of this nature each year and can say that the talent I saw at CMTC was quite good and I would attend again in the future."
Terrie Snell
TalentInk
"I loved scouting talent at CMTC! This is such a wonderful convention to attend, as the talent are always very prepared, professional, and talented. Audra Anderson and her team are so wonderful to work with, we love them! I plan on signing many actors from CMTC. Thanks for having The Brogan Agency at your event! Can't wait to sign some CMTC talent!"
Shawn Brogan
Brogan Agency
"'I'm head of scouting for two different agencies in Milan, and this year was my first time in CMTC Toronto. It was lovely, great organization, great mood, great talents for the European fashion industry. The team was SPECTACULAR. I highly recommend it. Thank you for everything!"
Nicola Casini
2M Models & The Wolves
"I have run workshops and improv competitions with CMTC for over a decade. This very special showcase promotes diversity, self confidence, perseverance and inclusion while maintaining a realistic outlook regarding survival in a tough business. One that I have adored for over 30 years. CMTC is fun, welcoming, challenging and a packed few days! Well worth the investment!"
Linda Kash
Acting Coach
"I'm an international Runway Coach from Toronto. CMTC is by far the best well run Model & Talent Convention to attend. I've been coaching the Runway Workshop for a several years now and I can honestly say each year never fails to amaze me. The founder Audra Anderson is a genius! She put together such a professional, fun, informative event that creates so many opportunities for those who attend. It's always a pleasure working with her hardworking team. Thank you for having me back as always."
Jessica Gregory
Runway Coach
Our agency has worked with CMTC happily for 2 years scouting at their events. Their team truly cares and work thoroughly and diligently for models and actors at their showcase. We are so grateful to be a part of it and find such professional talent in their market.
Alexis Perry
Modern Muse
"Absolutely incredible experience being apart of the CMTC. Not only was the panel of judges diverse but the CMTC hit every category of industry execs. It gave an in-depth and applied experience to every actors attending. It is perfect for both new talent and working talent seeking more knowledge. This is an amazing opportunity to be in front of some of the top agencies in the world."
Maya Ritter
Ritter Talent Agency
"Audra and her wonderful staff put on such an exciting event showcasing the best new talent. As a talent agent based in LA I can easily say CMTC is best way for aspiring talent to be discovered by the top industry reps. Can't wait for next year!"
Allison Sweeney
Daniel Hoff Agency
"I am a talent agent out of Los Angeles and I always really enjoy my time at CMTC! Audra and her team care so much about bringing out the best talent from all over Canada and I am always so excited about the talent I am going to find and sign. It's also such a blast for the kids/talent, complete with dance parties! Highly recommend if you want to pursue acting or modelling in Canada and get in front of very strong reps from all over the world!"
Alicia Beekman
DDO Artists Agency
"CMTC has always been a favorite destination for myself every year to find fresh new talent in Canada! CMTC is a great event where new models have the opportunity to meet with great international agents face to face and experience a weekend full of vital industry information!"
"In my opinion, CMTC is one of the leading conventions in North America. I attend CMTC every year. It is very well organized. The models I sign and represent from CMTC have all been successful."
"CMTC is the best and most reliable event held once a year. It is the outlet to discover future models and talent for our agency from all across Canada. If anyone in the industry does not know about CMTC, it is in our opinion that they are not really an established agency. The best agencies scout at CMTC!"
"CMTC is a great opportunity for agents to meet many good, potential models in one place! It is also a great opportunity for the participants to get scouted by the most prestigious agencies in the world. All in all, a perfect deal for everyone! Thank you Audra for everything you do every year!"
"We always find many beautiful models at this convention! I will be back next year!"
"As an international model agent based out of Chicago, I have access to literally hundreds of modelling conventions throughout America and Canada. I choose to attend a select few, and CMTC is one of them. I will return to conventions where I find perfect, wonderful male and female models. I have happily returned to CMTC and am thrilled about the next convention. CMTC and their affiliates make my life easy. When I meet the models, their portfolios and attitudes are already competitive with established models. I couldn't recommend CMTC more highly – I think that CMTC is perfect!"
"CMTC is simply the best organized and executed modelling and talent convention in North America. The talent is impressive and it is a great resource for me to find the next generation of up and coming talent!"
"CMTC is awesome! It is a well-organized event, filled with great talent that I was able to meet with and invite to our market to become involved in the fabulous world of entertainment!"
"Absolutely hands down one of the best events for Children, Teens and Adults to gain a wealth of knowledge and experience about the world of Acting and Modeling. The coordinators run a very smooth and free flowing and professional event. The caliber of participants and their talent are always very engaging and eager to learn while at the same time hopefully having a positive, informative and most important..fun time. Beneficial to both the participants and their parents alike."
"To be invited for CMTC in Toronto is always a great pleasure . As every year Audra and her team did amazing work and all was great prepared and organized ! This event is a great opportunity for young people to be discovered by prestigious agencies worldwide and to start their future carrier as a model and actor. This year I saw some very good models and I am looking forward to work with them in the near future!"
" HIGHLY RECOMMENDED!👍🏼👍🏼👍🏼 I've attended CMTC for already 3 times since 2017 on behalf of Dolls Model Management Taiwan+China. I must say I am very impressed the way how they organize everything for the models, talents, and agents! So much to learn and many things are going on there such as contest, seminar, and even fun activities! It is indeed precious experience for anyone who wants to be part of the industry. I already can't wait next CMTC to come!"
Steven Kang
Dolls Management
"CMTC is always a great experience for both scouts and talent as it brings together the best in the industry."
Arielle Day
Folio Models
"I am an agent from Japan and CMTC is an excellent event. I always find good models for our market. After working with my agency in Japan, these models' lives have been changed. Now they fly all over the world for modelling jobs. Audra, the president of this company is really organized and of course her staff is excellent."
Mariko Tatsumi
Visage Models
"I am the Youth Director for Bella Agency in Los Angeles, I have attended CMTC two years in a row now, and it is one of the best showcases out there! The talent is always great, and Audra Anderson, who runs the event is an amazing woman to work with!"
Jessica Olson
Bella Agency
"I was honored to be able to help adjudicate and watch the tremendous talent and auditions from this past years CMTC event. It's a truly remarkable and well run event that gives a real opportunity for young and emerging talent both acting and modelling to be seen by industry professionals, and looking forward to seeing more come from this event."
Ryan Goldhar
Characters Talent Agency
"CMTC was an incredible experience both for finding New talent and networking with professionals in the entertainment industry! Highly recommend this experience to anyone seeking to gain more knowledge and build their craft in the Entertainment industry!"
Micheline Blais
Cast North
"CMTC is one of my favorite events to find new talent - they are ready and hungry to work, and already so knowledgeable about the industry thanks to the hard work that the convention puts in to get them prepared to meet the agents! The entire event runs so seamlessly - can't wait for next year!"
Tony Tilli
Abbey Lynn Models
"I attended CMTC as a Manager in 2018 and had such a wonderful experience. I left every day feeling inspired by the talent, the agents and coordinators. I loved watching the drive and passion in everyone's eyes there, it reminded me why I love to do what I do. The CMTC staff did such a great job at organizing this event and making sure every individual got time and showcase their talents and work their craft, I can't wait till next year!"
Jacob Schott
Talent Ink
"This will be my 3rd year attending with my "Mann Casting Team". First I have to give props to Audra Anderson- the execution and organization of this event is always on point not to mention a lot of fun. Audra is so passionate and professional it's always a pleasure for us to be there. As casting directors, its a great vehicle for us to help educate and inform parents and teens about the industry. Not to mention we always seem to discover new talent! Thank you for always including us"
Steven Mann
Mann Casting
"A great place for singers, actors, and models to network and learn about the industry. This convention is well run with a top notch staff."
Shaun Royer
Soundcheck Artists
"I attend several talent conventions a year and this is one of my favorite ones because as a talent agent, I can see talent from across an entire country of Canada!! It's the only one of it's kind to explore Canadian talent! And with technology these days, you don't necessarily have to live in Hollywood to get a chance to audition for TV shows and movies cast there! The staff is great and the competitions all run fairly smoothly!! I've signed 2 talent this past year and within a week they've each had a major film audition!"
"GO BIG! You don't want to look back on your performance and wish you "went for it." Just do it. Remember to be confident, have a charming personality and a passion for acting." 
"The modeling industry is incredibly competitive, so be prepared to hear "no" a lot more then "yes." Stay positive and try not to dwell on the outcome of every little casting or go-see - rather shake it off, understand that every model has their own unique path, and trust that your agency knows whats best for you!"
"Work ethic beats talent, so be ready to work. The good news is, if you love what you do, it rarely feels like work. Pay close attention to trends and educate yourself as much as possible. For singers, see who's charting, keep an eye on Spotify, and look for any opportunity to network and perform in front of audiences."


"Be yourself and shine! Relax and remember that no matter what the outcome of the competitions, everyone who participates gains valuable insight and knowledge of the modelling/entertainment industries and what an amazing opportunity to meet agents from around the World. Everyone walks away a winner!"