Contestant & Parent Reviews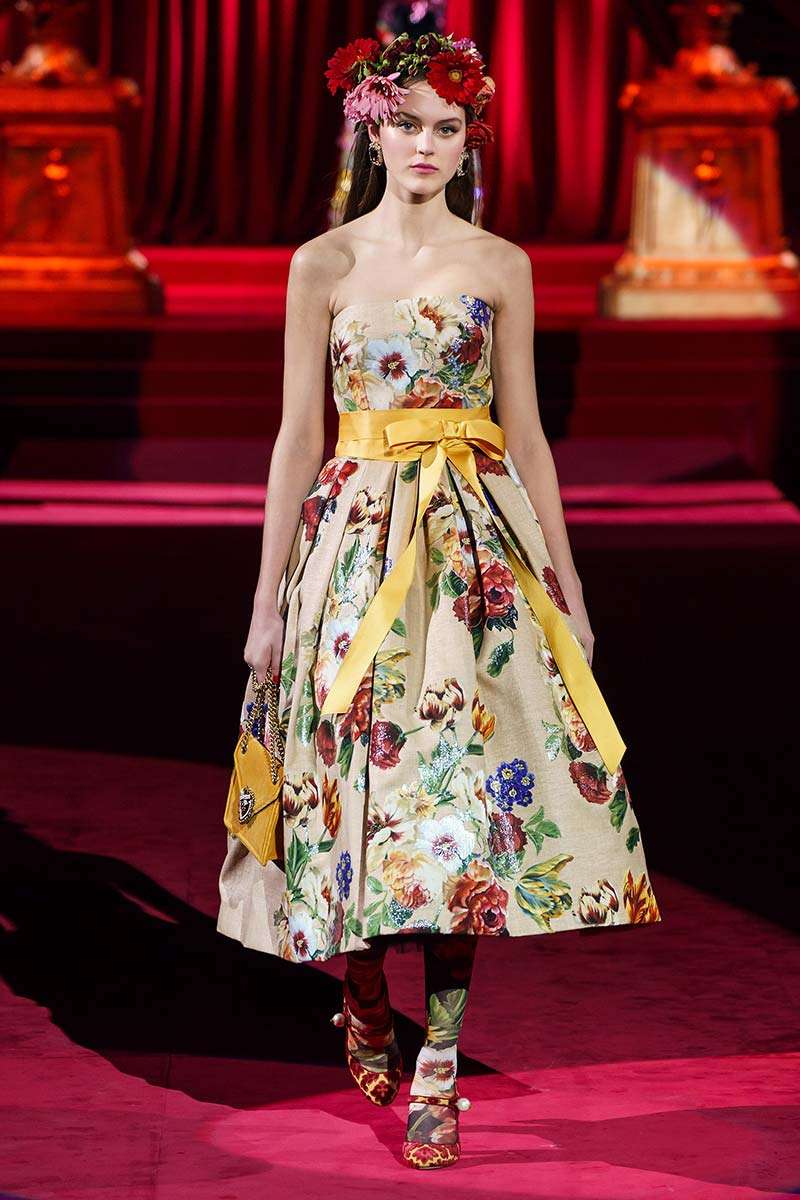 "CMTC was what started my professional modelling career. I walked in thinking I would just have fun and was not expecting anything from it. I had no confidence in myself and thought I wouldn't get a single callback. I had a great weekend and enjoyed myself so much. On Sunday, I went to attend callbacks and had 30 callbacks from top agencies from all over the world! You can only imagine my excitement and my family's reaction!! I was so overwhelmed. Thankfully the lovely President of CMTC Audra Anderson assisted me and my family in navigating my callbacks and career choices. Attending CMTC was the best career decision I have ever made. Following CMTC, I signed with my mother agency as well as top agencies in Toronto, New York, Paris, Milan, Chicago, Miami, and Tokyo. A career highlight for me so far is walking for Dolce and Gabbana during Milan Fashion Week. If I didn't go to CMTC I would 100% not be where I am today. I owe it ALL to CMTC. My life changed within 4 of the best days of my life. In one year I have travelled internationally to Tokyo, Paris, NYC, Milan, and Chicago! I can't express how much love and support I have for CMTC."
"CMTC was the best experience ever. I learned so much, met so many new friends and had so much fun! It is so well organized and all the seminars were so inspiring!! Thank you CMTC for making the CMTC weekend the highlight of my year."
Mackenzie Critch
Contestant
"If you are looking to start out in the industry for acting, modelling, singing or dancing - CMTC is where it's at. You have a wealth of information & training sessions at your fingertips. You will meet over 70 of the world's top talent agencies, make lots of new friends and make great connections. Gaining exposure, experience & education all while having tonnes of fun!"
Juanita Young
Parent of Contestant
"The CMTC Convention surpassed our expectations! Neither of us had a clue what the modelling world was like, but we attended the convention to hopefully find out. The agents who gave seminars spoke honestly about how hard this career is, what kind of effort it requires, and how to get involved in it. Jayden grew in her confidence over the weekend and we both really enjoyed the experience."
Sharon Adler
Parent of Contestant
"What an amazing experience!! so blessed for this opportunity and meeting the most incredible people, agents, and staff of CMTC. CMTC is a great learning experience and has great potential for young aspiring actors/actresses, models, singers, and dancers!"
Sarah Tweidt
Contestant
"Being invited to CMTC was a really fun experience for myself and my son Jared. It has great workshops and I would suggest attending them, as they are really helpful for the kids, and helpful for the competitions. Overall it was a great and fun weekend."
Felicia Creaser
Parent of Contestant
"CMTC gave my daughter Angelina a lot of experience to a big picture of her life."
Jenny Fulton
Parent of Contestant
"Going to CMTC was an unforgettable experience! The people, the workshops and seminars, the competitions - everything about this weekend was absolutely amazing."
Dariq Ahmed
Contestant
"The experience was like no other. I learned a lot about myself and with the help of staff and the agents I was able to learn about the industry too. Everyone was kind, supportive and helpful during the weekend's events."
Gabriel Guadagnin
Contestant
"Absolutely amazing experience at CMTC! First time for us and we are just starting out. Extremely well organized and the seminars and workshops are highly informative. All staff are super helpful and very friendly! We met some of the coolest people in the industry too."
Shauna Mikel
Parent of Contestant
Hear what Contestants and Parents have to say about CMTC
The seminars and workshops held throughout CMTC provided to the models/talent are very interactive and give an honest and clear idea of what the industry is like. The agents/scouts that attended CMTC are able to answer any questions that you may have and are able to give very real answers pertaining to each individual's situation. The competitions at CMTC are fun and even being in line gives you the opportunity to meet the other contestants and become great friends! Overall, CMTC was one of the best experiences of my life! I have been able to meet with agents and scouts from all over the world who were able to give me constructive and honest feedback to help me further myself in this industry. Anyone who is able to attend this fabulous convention should definitely take advantage and do so!
This is the second year in a row that I have attended CMTC with my daughter, Larissa. The workshops and seminars are always enjoyable and a great way to understand and learn a lot about the industry. We enjoyed all of the competitions – there is a lot of wonderful talent out there! I am very proud to say that my daughter was a part of all the excitement! We are looking forward to attending CMTC again as it is a fantastic weekend and everyone who is a part of it is wonderful!
This was my first year that I attended CMTC and it was one of the best experiences you could possibly have as a model or actor. There is so much exposure there with tons of reputable agents from all around the world which can lead to a successful career. The competitions that you are able to compete in showcase who you are as a model or actor and give you an opportunity to show off your stuff. I feel like this convention has given me a way to grow in confidence and meet new friends. So much fun, I would recommend for anyone!
We really enjoyed the CMTC workshops and seminars. Kira's favorite was the runway workshop – she had so much fun getting up on stage and strutting her stuff! It also gave my daughter a sense of independence as well, as the parents pretty much sat back and watched the kids do their thing during this workshop! I was amazed at how organized the entire event was! The lineups moved pretty quickly and the kids had a great time during lineups, making friends, leaning on each other and encouraging each other! CMTC was also a great learning experience for me, as a parent. I was not sure what to expect at the beginning of this event but it truly went beyond anything I thought it would be!
CMTC is unreal! I met so many agents and scouts from all over the world as well as other aspiring models and talent whom I now call friends! Throughout the entire weekend, I received great advice as to what the industry is all about and what the agents and scouts are looking for in a model or actor. The runway competition was amazing because it is so high energy and once you step out onto the runway, all eyes are on you!! It truly is your chance to be discovered!
CMTC was a weekend overflowing with information regarding the modelling and acting industries as well as a general feeling of inspiration! Agents from across the globe all in one building, under one roof, bring such an incredible opportunity to all who had come this far, working towards their dreams!
CMTC is a great learning experience for both contestants and parents! You meet many great people and it is very affordable! Your future starts at CMTC and I would recommend this convention to any aspiring actor, model, singer or dancer!
I attended CMTC and had a blast! The staff puts so much effort into making CMTC a wonderful experience for all and they do a fantastic job! I learned so much from the agents and scouts, the seminars, workshops and competitions. I, like many others, took CMTC as an opportunity to learn more about myself and the industry. I met so many great people from all around the world and I had a great time doing it! Attending CMTC was one of the best things I have ever done!
CMTC! Wow! Audra and all the CMTC staff have pulled it off yet again. What a fabulous four-day event. From the interactive, exciting and very knowledgeable workshops I attended, to meeting all the various scouts/agents and the theme parties. There was never a dull moment! You could say it was like visiting Disney World. You just have to go and it leaves you wanting more. I had a fantastic time! Thank you Audra!
This was my daughter Jaequin's first experience at CMTC. Myself and her dad attended with her. Jaequin said it was really really fun and is still talking about it like it was just the other day. Her favorite competitions were the kids casting and the runway. Jaequin met a lot of new friends and one was even from Newfoundland. She is still in contact through Instagram with many of her new friends. Jaequin and a new friend she met both dressed up as the new and old Annie for Hollywood night. They had so much fun! As Jaequin's parents, we were blown away by our daughter who definitely came out of her shell at CMTC thanks to all the hard work done by the CMTC team. Our shy, apprehensive girl with low self esteem felt like she was the bell of the ball around people who accepted her for who she was.
"The 2019 CMTC was the second time our daughter attended the conference. We both deeply enjoyed our time at CMTC2019. The conference is an amazing opportunity for new talent to learn from the best in the business and helps to build those vital connections for future opportunities. There is so much information that is provided within the workshops that you will learn something to help your portfolio, your brand, your network, etc. Finally, the friendships that we made while at the conference will indelibly support this journey that our daughter is on. If you are interested in acting, modelling, singing, or dance, CMTC is an amazing venue for you to show and develop your craft, and figure out how to best position yourself in a very competitive arena. I highly recommend CMTC. I have no doubt we will be attending a future conference."
"All the way from Calgary, Alberta all we wanted was to give that kind of experience to Allysha, and what CMTC brings to her (as its her very first time in the convention). We never expect anything that Allysha will makes us all proud! CMTC is a life experience that she will never forget! And, we as well! CMTC has given Allysha and all the participants the chance to showcase their own personalities and most especially their talents! CMTC has brought Allysha to meet Talent Managers, Agents and scouts face to face during Callbacks, (who we only see some of them on TV!) She feels like a celebrity at some point in her whole week with CMTC! We will share our experiences to everyone about CMTC! THANK YOU SO MUCH CMTC! THANK YOU TO ALL the judges, talent scouts, managers and agents!"


"Going to CMTC opened the door to opportunities for my daughter Ava and it was absolutely worth it!!! Ava had so much fun showcasing her talents, dancing at the theme parties, and meeting new friends!"
Priscilla Murchison
Parent of Contestant
"Coming from a small area, we attended the convention with no experience at all in this industry. We've learned and gain so much knowledge to help prepare us for any new opportunities coming our way in the future."
Katrina Savoie
Parent of Contestant
"All the seminars were very informative and taught me many useful tips for the future. The busy schedule was filled with exciting competitions and chances to meet agents from all over the world, hearing them informed me about this pathway and made me even more excited to continue my dream in this industry. "
Britt Geurts
Contestant
"I was able to learn so many valuable lessons that I will carry with me in this life goal journey of mine. It was really vital to my career and it made my love for acting even greater which is something I did not think was possible. "
Lia Revita
Contestant
"The seminars were very informative and we learn a lot of great tips that will enhance their future career. I recommend CMTC if you have an interest in acting, singing, dancing or simply exploring the model or acting industry."
Neachia Stephen
Parent of Contestants
"It was without a doubt the most exciting experience of my life so far! It was so well organized and the seminars were very informative."
Nicole Lockie
Contestants
"I attended CMTC 2019 with my 16 year old daughter, Stephanie. What an event! All 4 days were well organized and so much fun. The CMTC staff were always welcoming and extremely friendly. In the Information sessions/Workshops the speakers were engaging and provided a fun learning environment. Stephanie also participated in many of the competitions and loved all of them. She now has even more confidence, knowledge and tools to apply to her Acting, Modelling, Singing, and Dancing performances. She enters auditions confidently and is forever grateful to CMTC for this awesome opportunity! THANK YOU CMTC!"
Cynthia Bartlett
Parent of Contestant
"This was our first time at CMTC, and to be honest wasn't sure what to expect. From the audition to the last day of the convention CMTC totally exceeded our expectations. The entertainment/ modelling industry can be very confusing with lots of scams out there...well not CMTC !!! It was total opposite, as a mom of a young aspiring actor/model it was sooo informative and helpful. The event was so well worth the cost and travel. We both had lots of fun at the seminars which gave me a better understand of the industry, and as a kid Isabella had tons of fun with friends. All the staff at CMTC were very helpful and the agents from around the world were awesome. We would totally recommend this convention."
Lena Colasante
Parent of Contestant
"I had such an amazing time at CMTC 2019! I was the girl walking the runway with crutches, everyone was so encouraging especially staff and would accommodate to me if needed, like having Audra's wonderful assistant help hold my photos for the photography go see ☺️ Thank you so much for everything you do in giving hidden talents the opportunity to be seen! I can't wait to see everyone again next year, this time walking on my own two feet!"
Madison Broad
Contestant
"My son Quentin had an amazing time at CMTC! He earned 2 trophies and received 12 callbacks from agents and managers from NYC to LA. We are now represented by a major talent manager and one week after CMTC was over we were in NYC auditioning for a major network. Hopefully good news to come soon!"
Chantele Thompson
Parent of Contestant
"An amazing experience for children to build confidence in their personal image. CMTC helps to empower young people to have confidence in who they are and you will make friends ships that will last a life time. The Personal grow my daughter experienced was remarkable. She now see's the world through a different lens and now she knows the possibilities to her life story are endless."
David McNamara
Parent of Contestant
"I can't even begin to describe how amazing this week was. I met so many talented people and learned so much about the industry. Thank you to CMTC for one of the best experiences of my life! So incredibly blessed to have had this opportunity. CMTC is an amazing event to attend if you're looking to get into the model/talent industry. The seminars are filled with information to help you understand how everything works on a professional level, and the workshops are very helpful as you get one on one time with some very experienced and knowledgeable people. CMTC has changed my life. You have the chance to make so many new friends and learn so much. You will always walk away with something during this event as it forces you to open up and express your true self, as well as helps build confidence. It is truly an amazing opportunity, I'm very thankful I had the chance to attend. Thank you so much to all of the CMTC producers and staff, as well as all of the agents, and contestants. Each one of you made it a weekend I will never forget."
Morghan Mccormack
CMTC Contestant
"This conference was truly amazing! Everyone was so friendly, informative and encouraging. The seminars with the reps and scouts had so much information! If you are interested in modeling, this is the conference to go to for exposure and experience! Thank you so much to the CMTC staff for all your hard work."
Michelle Parsons
Parent of Contestant
"CMTC has been an incredible experience for Zoe and I. It's like a supercharged way to learn so much of the industry, meet incredible people with valuable advises while making a ton of new friends. To be able to be round this much talents is very inspiring and motivating! Finally, can't say enough about how flexible and friendly the CMTC staff is!!!"
Mary Cote
Parent of Contestant
"I experienced some of the best days of my life at CMTC. In a matter of four days, I was able to compete in competitions that exposed me to international agents and casting directors, I was well-educated on the industry from the seminars, I met amazing like-minded people and most importantly, I had fun! When I attended CMTC, my main goal was to take as much as I could from the experience and hoped for the best outcome. My goal was superseded. I won 1st in runway competition, I received 39 callbacks and I signed with Mode Elle and Next Models in Toronto and Montreal. I could not have asked for a better experience. I strongly recommend attending CMTC for an experience of a life time that is run professionally and seamlessly by amazing staff!"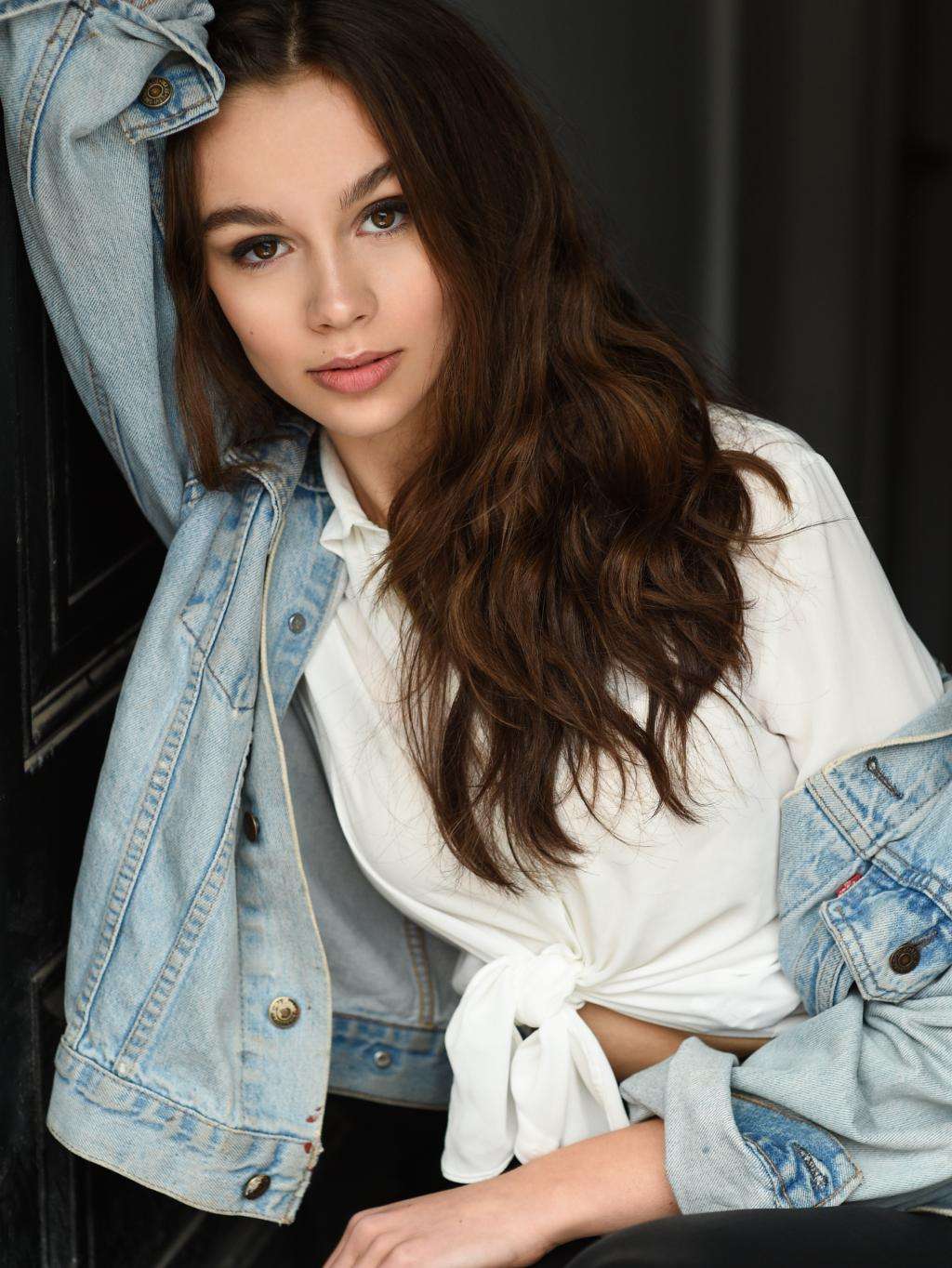 it's really true that time flies when you're having fun, thank you @cmtcinc for the amazing weekend and experience #cmtc2019
I had the best time at CMTC 2019! Two callbacks, lots of fun, met some amazing people and gained so much experience! @cmtcinc #cmtc2019 #cmtcinc #contestant253


Award night at @cmtcinc last night. A great week in Toronto meeting people and having fun.... and a bonus was the "call backs" ❤️#cmtc #model #talent #actor #cmtc2019 #blonde #blueeyes #daughter #mothersday #mom
This was such an amazing weekend. @cmtcinc gave me so many amazing opportunities, many memories, great information for the industry, and just a fun weekend! I met so many amazing people and agents! I even got a callback with @oldfieldmgmt! I can't wait to see what's in store for me! 💕
#cmtc2019 was such a wonderful experience! We meet so many great staffs of @cmtcinc and #marriothotel and made so many memories with new friends. And thank you to all the agencies that gave me callback, it has made this weekend better than we could imagined!


Four Callbacks this morning with agency and manager from LA & NY. I've been asked by two of them to go get my US working Visa now, they have offers for me. 🤘🏻 Very good week-end again this year at CMTC! Love my life!😎 #cmtc2019 #mim #callback #kidsmodel #kidsfashion #acting #losangeles #newyork